Description
See "v1.0 CALIBRATION: MultispeQ PAR to LiCOR PAR (1)" for full description and directions
This is a slow version of the "v1.0 CALIBRATION: MultispeQ PAR to LiCOR PAR (lights)" protocol and is used in conjunction with a LiCOR light meter to get the actual values.
This should be run at least once per day, at the beginning of the day, to ensure that the PAR values in the chamber are correct and have not drifted.
Do not run this on the device you are calibrating! Instead, run this on the raw PCB which is supplying the light for the calibrating board.
[
  {
    "pulses": [
      20,
      20,
      20,
      20,
      20,
      20,
      20,
      20,
      20,
      20,
      20,
      20,
      20,
      20,
      20,
      20,
      20,
      20,
      20,
      20,
      20,
      20,
      20,
      20,
      20
    ],
    "pulse_distance": [
      200000,
      200000,
      200000,
      200000,
      200000,
      200000,
      200000,
      200000,
      200000,
      200000,
      200000,
      200000,
      200000,
      200000,
      200000,
      200000,
      200000,
      200000,
      200000,
      200000,
      200000,
      200000,
      200000,
      200000,
      200000
    ],
    "pulse_length": [
      [
        2
      ],
      [
        2
      ],
      [
        2
      ],
      [
        2
      ],
      [
        2
      ],
      [
        2
      ],
      [
        2
      ],
      [
        2
      ],
      [
        2
      ],
      [
        2
      ],
      [
        2
      ],
      [
        2
      ],
      [
        2
      ],
      [
        2
      ],
      [
        2
      ],
      [
        2
      ],
      [
        2
      ],
      [
        2
      ],
      [
        2
      ],
      [
        2
      ],
      [
        2
      ],
      [
        2
      ],
      [
        2
      ],
      [
        2
      ],
      [
        2
      ]
    ],
    "nonpulsed_lights": [
      [
        1,
        2,
        3,
        4,
        5,
        6,
        7,
        8,
        9,
        10
      ],
      [
        1,
        2,
        3,
        4,
        5,
        6,
        7,
        8,
        9,
        10
      ],
      [
        1,
        2,
        3,
        4,
        5,
        6,
        7,
        8,
        9,
        10
      ],
      [
        1,
        2,
        3,
        4,
        5,
        6,
        7,
        8,
        9,
        10
      ],
      [
        1,
        2,
        3,
        4,
        5,
        6,
        7,
        8,
        9,
        10
      ],
      [
        1,
        2,
        3,
        4,
        5,
        6,
        7,
        8,
        9,
        10
      ],
      [
        1,
        2,
        3,
        4,
        5,
        6,
        7,
        8,
        9,
        10
      ],
      [
        1,
        2,
        3,
        4,
        5,
        6,
        7,
        8,
        9,
        10
      ],
      [
        1,
        2,
        3,
        4,
        5,
        6,
        7,
        8,
        9,
        10
      ],
      [
        1,
        2,
        3,
        4,
        5,
        6,
        7,
        8,
        9,
        10
      ],
      [
        1,
        2,
        3,
        4,
        5,
        6,
        7,
        8,
        9,
        10
      ],
      [
        1,
        2,
        3,
        4,
        5,
        6,
        7,
        8,
        9,
        10
      ],
      [
        1,
        2,
        3,
        4,
        5,
        6,
        7,
        8,
        9,
        10
      ],
      [
        1,
        2,
        3,
        4,
        5,
        6,
        7,
        8,
        9,
        10
      ],
      [
        1,
        2,
        3,
        4,
        5,
        6,
        7,
        8,
        9,
        10
      ],
      [
        1,
        2,
        3,
        4,
        5,
        6,
        7,
        8,
        9,
        10
      ],
      [
        1,
        2,
        3,
        4,
        5,
        6,
        7,
        8,
        9,
        10
      ],
      [
        1,
        2,
        3,
        4,
        5,
        6,
        7,
        8,
        9,
        10
      ],
      [
        1,
        2,
        3,
        4,
        5,
        6,
        7,
        8,
        9,
        10
      ],
      [
        1,
        2,
        3,
        4,
        5,
        6,
        7,
        8,
        9,
        10
      ],
      [
        1,
        2,
        3,
        4,
        5,
        6,
        7,
        8,
        9,
        10
      ],
      [
        1,
        2,
        3,
        4,
        5,
        6,
        7,
        8,
        9,
        10
      ],
      [
        1,
        2,
        3,
        4,
        5,
        6,
        7,
        8,
        9,
        10
      ],
      [
        1,
        2,
        3,
        4,
        5,
        6,
        7,
        8,
        9,
        10
      ],
      [
        1,
        2,
        3,
        4,
        5,
        6,
        7,
        8,
        9,
        10
      ]
    ],
    "nonpulsed_lights_brightness": [
      [
        30,
        30,
        30,
        30,
        30,
        30,
        30,
        30,
        30,
        30
      ],
      [
        50,
        50,
        50,
        50,
        50,
        50,
        50,
        50,
        50,
        50
      ],
      [
        100,
        100,
        100,
        100,
        100,
        100,
        100,
        100,
        10,
        100
      ],
      [
        200,
        200,
        200,
        200,
        200,
        200,
        200,
        200,
        20,
        200
      ],
      [
        51,
        36,
        69,
        60,
        600,
        51,
        36,
        60,
        3.3,
        72
      ],
      [
        85,
        60,
        115,
        100,
        1000,
        85,
        60,
        100,
        5.5,
        120
      ],
      [
        170,
        120,
        230,
        200,
        2000,
        170,
        120,
        200,
        11,
        240
      ],
      [
        340,
        240,
        460,
        400,
        4000,
        340,
        240,
        400,
        22,
        480
      ],
      [
        80,
        4,
        60,
        60,
        0,
        80,
        4,
        70,
        0,
        8
      ],
      [
        200,
        10,
        150,
        150,
        0,
        200,
        10,
        175,
        0,
        20
      ],
      [
        400,
        20,
        300,
        300,
        0,
        400,
        20,
        350,
        0,
        40
      ],
      [
        800,
        40,
        600,
        600,
        0,
        800,
        40,
        700,
        0,
        80
      ],
      [
        23.3333333333334,
        16.6666666666667,
        30,
        12,
        100,
        23.3333333333334,
        16.6666666666667,
        30,
        0.4,
        23.3333333333334
      ],
      [
        58.3333333333335,
        41.6666666666667,
        75,
        30,
        250,
        58.3333333333335,
        41.6666666666667,
        75,
        1,
        58.3333333333335
      ],
      [
        116.666666666667,
        83.3333333333333,
        150,
        60,
        500,
        116.666666666667,
        83.3333333333333,
        150,
        2,
        116.666666666667
      ],
      [
        233.333333333334,
        166.666666666667,
        300,
        120,
        1000,
        233.333333333334,
        166.666666666667,
        300,
        4,
        233.333333333334
      ],
      [
        5,
        2,
        6,
        3.5,
        400,
        5,
        3.2,
        5.5,
        5,
        3.75
      ],
      [
        15,
        6,
        18,
        10.5,
        1200,
        15,
        9.6,
        16.5,
        15,
        11.25
      ],
      [
        25,
        10,
        30,
        17.5,
        2000,
        25,
        16,
        27.5,
        25,
        18.75
      ],
      [
        50,
        20,
        60,
        35,
        4000,
        50,
        32,
        55,
        50,
        37.5
      ],
      [
        5,
        20,
        30,
        3,
        800,
        12,
        20,
        25,
        2.5,
        5
      ],
      [
        10,
        40,
        60,
        6,
        1600,
        24,
        40,
        50,
        5,
        10
      ],
      [
        15,
        60,
        90,
        9,
        2400,
        36,
        60,
        75,
        7.5,
        15
      ],
      [
        25,
        100,
        150,
        15,
        4000,
        60,
        100,
        125,
        12.5,
        25
      ],
      [
        0
      ]
    ],
    "pulsed_lights": [
      [
        0
      ],
      [
        0
      ],
      [
        0
      ],
      [
        0
      ],
      [
        0
      ],
      [
        0
      ],
      [
        0
      ],
      [
        0
      ],
      [
        0
      ],
      [
        0
      ],
      [
        0
      ],
      [
        0
      ],
      [
        0
      ],
      [
        0
      ],
      [
        0
      ],
      [
        0
      ],
      [
        0
      ],
      [
        0
      ],
      [
        0
      ],
      [
        0
      ],
      [
        0
      ],
      [
        0
      ],
      [
        0
      ],
      [
        0
      ],
      [
        0
      ]
    ],
    "message": [
      [
        0,
        0
      ],
      [
        "prompt",
        " enter LiCOR value"
      ],
      [
        "prompt",
        " enter LiCOR value"
      ],
      [
        "prompt",
        " enter LiCOR value"
      ],
      [
        "prompt",
        " enter LiCOR value"
      ],
      [
        "prompt",
        " enter LiCOR value"
      ],
      [
        "prompt",
        " enter LiCOR value"
      ],
      [
        "prompt",
        " enter LiCOR value"
      ],
      [
        "prompt",
        " enter LiCOR value"
      ],
      [
        "prompt",
        " enter LiCOR value"
      ],
      [
        "prompt",
        " enter LiCOR value"
      ],
      [
        "prompt",
        " enter LiCOR value"
      ],
      [
        "prompt",
        " enter LiCOR value"
      ],
      [
        "prompt",
        " enter LiCOR value"
      ],
      [
        "prompt",
        " enter LiCOR value"
      ],
      [
        "prompt",
        " enter LiCOR value"
      ],
      [
        "prompt",
        " enter LiCOR value"
      ],
      [
        "prompt",
        " enter LiCOR value"
      ],
      [
        "prompt",
        " enter LiCOR value"
      ],
      [
        "prompt",
        " enter LiCOR value"
      ],
      [
        "prompt",
        " enter LiCOR value"
      ],
      [
        "prompt",
        " enter LiCOR value"
      ],
      [
        "prompt",
        " enter LiCOR value"
      ],
      [
        "prompt",
        " enter LiCOR value"
      ],
      [
        "prompt",
        " enter LiCOR value"
      ]
    ]
  }
]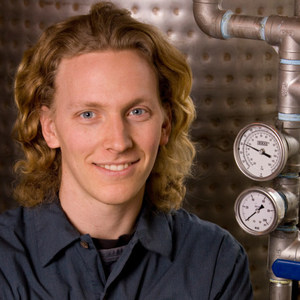 ---
Category
Miscellaneous
---
Connected Macro
---
Compatible Instruments
MultispeQ v1.0 MultispeQ v2.0
---
Latest Update
Dec 2016