Description
Each device has slight variations in the current output, and each LED varies in intensity by current. As a result, to ensure that every light outputs the same intensity given the same brightness setting, all lights must be calibrated to a known source. Visible lights (lights 1,2,3,4,and 6 which is green, red, orange, blue, and red respectively) are calibrated to a LiCOR PAR sensor. Near IR lights (5,6,7,9,10 which is 940, 940, 850, 735, 880nm respectively) cannot be calibrated to PAR because PAR is defined only as light in the 400 - 700nm region.
To calibrate the visible light LEDs, LiCOR Li-190R quantum sensors are attached to through the USB-C connector to the 16 bit DAC. (Note - first, these sensors must be calibrated to a different LiCOR Li-190 and calibration values saved to the device). The LiCOR sensors are then clipped on to the main body and clamp body of the MultispeQ device, facing the output of the light pipe (to measure the intensity of the LEDs in the MultispeQ). The protocol then flashes a series of lights, while simultaneously measuring the LiCOR sensors. The resulting LiCOR data and MultispeQ data is fit using a 2nd order polynomial, and the coefficients from the model are saved to the device and are used to correctly set the lights based on a setting in micro-Einsteins (uE).
Directions
Run this protocol using the Desktop App (it is the only app which can currently display messages)
Clamp the two calibrated LiCOR PAR sensors to the main body and clamp body of the MultispeQ being measured, and plug in the USB-C cable to the MultispeQ.
Run the protocol, following the directions provided by the messages.
Once complete, press the "save to device" button to save the outputs to the MultispeQ device. If it is running as part of a Calibration Project (as during factory calibration), then press "keep" to save the values to the photosynq.org website.
As with any values saved to the MultispeQ, you can see the saved calibration values by opening the Desktop App, going to "Settings" --> "console", and entering print_memory+ . The IR LED calibrations, along with the PAR LED calibrations, are saved as "set_led_par".
[
  {
    "pulses": [
      100,
      10,
      10,
      10,
      10,
      10,
      10,
      10,
      10,
      10,
      10,
      10,
      10,
      10,
      10,
      10,
      10,
      10,
      10,
      10,
      10,
      10,
      10,
      10,
      10,
      10,
      10,
      10,
      10,
      10,
      10,
      10,
      10,
      10,
      10,
      10,
      10,
      10,
      10,
      10,
      10,
      10,
      10,
      10,
      10,
      10,
      10,
      10,
      10,
      10,
      10,
      10,
      10,
      10,
      10,
      10,
      10,
      10,
      10,
      10,
      10,
      10,
      10,
      10,
      10,
      10,
      10,
      10,
      10,
      10,
      10
    ],
    "nonpulsed_lights": [
      [
        1
      ],
      [
        1
      ],
      [
        1
      ],
      [
        1
      ],
      [
        1
      ],
      [
        1
      ],
      [
        1
      ],
      [
        1
      ],
      [
        1
      ],
      [
        1
      ],
      [
        1
      ],
      [
        1
      ],
      [
        1
      ],
      [
        1
      ],
      [
        1
      ],
      [
        2
      ],
      [
        2
      ],
      [
        2
      ],
      [
        2
      ],
      [
        2
      ],
      [
        2
      ],
      [
        2
      ],
      [
        2
      ],
      [
        2
      ],
      [
        2
      ],
      [
        2
      ],
      [
        2
      ],
      [
        2
      ],
      [
        2
      ],
      [
        3
      ],
      [
        3
      ],
      [
        3
      ],
      [
        3
      ],
      [
        3
      ],
      [
        3
      ],
      [
        3
      ],
      [
        3
      ],
      [
        3
      ],
      [
        3
      ],
      [
        3
      ],
      [
        3
      ],
      [
        3
      ],
      [
        3
      ],
      [
        4
      ],
      [
        4
      ],
      [
        4
      ],
      [
        4
      ],
      [
        4
      ],
      [
        4
      ],
      [
        4
      ],
      [
        4
      ],
      [
        4
      ],
      [
        4
      ],
      [
        4
      ],
      [
        4
      ],
      [
        4
      ],
      [
        4
      ],
      [
        7
      ],
      [
        7
      ],
      [
        7
      ],
      [
        7
      ],
      [
        7
      ],
      [
        7
      ],
      [
        7
      ],
      [
        7
      ],
      [
        7
      ],
      [
        7
      ],
      [
        7
      ],
      [
        7
      ],
      [
        7
      ],
      [
        7
      ]
    ],
    "nonpulsed_lights_brightness": [
      [
        0
      ],
      [
        40
      ],
      [
        50
      ],
      [
        60
      ],
      [
        70
      ],
      [
        80
      ],
      [
        90
      ],
      [
        100
      ],
      [
        110
      ],
      [
        120
      ],
      [
        130
      ],
      [
        140
      ],
      [
        150
      ],
      [
        250
      ],
      [
        500
      ],
      [
        40
      ],
      [
        50
      ],
      [
        60
      ],
      [
        70
      ],
      [
        80
      ],
      [
        90
      ],
      [
        100
      ],
      [
        110
      ],
      [
        120
      ],
      [
        130
      ],
      [
        140
      ],
      [
        150
      ],
      [
        250
      ],
      [
        500
      ],
      [
        40
      ],
      [
        50
      ],
      [
        60
      ],
      [
        70
      ],
      [
        80
      ],
      [
        90
      ],
      [
        100
      ],
      [
        110
      ],
      [
        120
      ],
      [
        130
      ],
      [
        140
      ],
      [
        150
      ],
      [
        250
      ],
      [
        500
      ],
      [
        40
      ],
      [
        50
      ],
      [
        60
      ],
      [
        70
      ],
      [
        80
      ],
      [
        90
      ],
      [
        100
      ],
      [
        110
      ],
      [
        120
      ],
      [
        130
      ],
      [
        140
      ],
      [
        150
      ],
      [
        250
      ],
      [
        500
      ],
      [
        40
      ],
      [
        50
      ],
      [
        60
      ],
      [
        70
      ],
      [
        80
      ],
      [
        90
      ],
      [
        100
      ],
      [
        110
      ],
      [
        120
      ],
      [
        130
      ],
      [
        140
      ],
      [
        150
      ],
      [
        250
      ],
      [
        500
      ]
    ],
    "pulse_distance": [
      1000,
      1000,
      1000,
      1000,
      1000,
      1000,
      1000,
      1000,
      1000,
      1000,
      1000,
      1000,
      1000,
      1000,
      1000,
      1000,
      1000,
      1000,
      1000,
      1000,
      1000,
      1000,
      1000,
      1000,
      1000,
      1000,
      1000,
      1000,
      1000,
      1000,
      1000,
      1000,
      1000,
      1000,
      1000,
      1000,
      1000,
      1000,
      1000,
      1000,
      1000,
      1000,
      1000,
      1000,
      1000,
      1000,
      1000,
      1000,
      1000,
      1000,
      1000,
      1000,
      1000,
      1000,
      1000,
      1000,
      1000,
      1000,
      1000,
      1000,
      1000,
      1000,
      1000,
      1000,
      1000,
      1000,
      1000,
      1000,
      1000,
      1000,
      1000
    ],
    "pulsed_lights": [
      [
        10
      ],
      [
        10
      ],
      [
        10
      ],
      [
        10
      ],
      [
        10
      ],
      [
        10
      ],
      [
        10
      ],
      [
        10
      ],
      [
        10
      ],
      [
        10
      ],
      [
        10
      ],
      [
        10
      ],
      [
        10
      ],
      [
        10
      ],
      [
        10
      ],
      [
        10
      ],
      [
        10
      ],
      [
        10
      ],
      [
        10
      ],
      [
        10
      ],
      [
        10
      ],
      [
        10
      ],
      [
        10
      ],
      [
        10
      ],
      [
        10
      ],
      [
        10
      ],
      [
        10
      ],
      [
        10
      ],
      [
        10
      ],
      [
        10
      ],
      [
        10
      ],
      [
        10
      ],
      [
        10
      ],
      [
        10
      ],
      [
        10
      ],
      [
        10
      ],
      [
        10
      ],
      [
        10
      ],
      [
        10
      ],
      [
        10
      ],
      [
        10
      ],
      [
        10
      ],
      [
        10
      ],
      [
        10
      ],
      [
        10
      ],
      [
        10
      ],
      [
        10
      ],
      [
        10
      ],
      [
        10
      ],
      [
        10
      ],
      [
        10
      ],
      [
        10
      ],
      [
        10
      ],
      [
        10
      ],
      [
        10
      ],
      [
        10
      ],
      [
        10
      ],
      [
        10
      ],
      [
        10
      ],
      [
        10
      ],
      [
        10
      ],
      [
        10
      ],
      [
        10
      ],
      [
        10
      ],
      [
        10
      ],
      [
        10
      ],
      [
        10
      ],
      [
        10
      ],
      [
        10
      ],
      [
        10
      ],
      [
        10
      ]
    ],
    "pulse_length": [
      [
        10
      ],
      [
        10
      ],
      [
        10
      ],
      [
        10
      ],
      [
        10
      ],
      [
        10
      ],
      [
        10
      ],
      [
        10
      ],
      [
        10
      ],
      [
        10
      ],
      [
        10
      ],
      [
        10
      ],
      [
        10
      ],
      [
        10
      ],
      [
        10
      ],
      [
        10
      ],
      [
        10
      ],
      [
        10
      ],
      [
        10
      ],
      [
        10
      ],
      [
        10
      ],
      [
        10
      ],
      [
        10
      ],
      [
        10
      ],
      [
        10
      ],
      [
        10
      ],
      [
        10
      ],
      [
        10
      ],
      [
        10
      ],
      [
        10
      ],
      [
        10
      ],
      [
        10
      ],
      [
        10
      ],
      [
        10
      ],
      [
        10
      ],
      [
        10
      ],
      [
        10
      ],
      [
        10
      ],
      [
        10
      ],
      [
        10
      ],
      [
        10
      ],
      [
        10
      ],
      [
        10
      ],
      [
        10
      ],
      [
        10
      ],
      [
        10
      ],
      [
        10
      ],
      [
        10
      ],
      [
        10
      ],
      [
        10
      ],
      [
        10
      ],
      [
        10
      ],
      [
        10
      ],
      [
        10
      ],
      [
        10
      ],
      [
        10
      ],
      [
        10
      ],
      [
        10
      ],
      [
        10
      ],
      [
        10
      ],
      [
        10
      ],
      [
        10
      ],
      [
        10
      ],
      [
        10
      ],
      [
        10
      ],
      [
        10
      ],
      [
        10
      ],
      [
        10
      ],
      [
        10
      ],
      [
        10
      ],
      [
        10
      ]
    ],
    "dac_lights": 1,
    "environmental_array": [
      [
        "adc_read",
        1
      ],
      [
        "adc_read2",
        2
      ]
    ],
    "recall": [
      "userdef[0]",
      "userdef[1]",
      "userdef[2]",
      "userdef[3]",
      "userdef[4]",
      "userdef[5]",
      "userdef[6]",
      "userdef[7]",
      "userdef[8]",
      "userdef[9]",
      "userdef[10]",
      "userdef[11]",
      "userdef[12]",
      "userdef[13]",
      "userdef[14]",
      "userdef[15]"
    ]
  }
]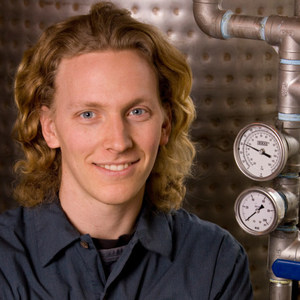 ---
Category
Miscellaneous
---
Connected Macro
---
Compatible Instruments
MultispeQ v1.0 MultispeQ v2.0
---
Latest Update
Oct 2016