Change log
26-10-2016
Updated absorbance blank and relative chlorophyll calibration intensities, which must also be updated in the absorbance section of this protocol.
18-08-2016
Updated intensity of the "detector_read1" to 700 in accordance with the new IR LED calibration. This should output a correct baseline for phi2 and related photosynthesis data.
17-08-2016
Changed PMF portion of trace from 300 pulses x 3 to 100 pulses x 3. Adjusted macro accordingly.
Description
Measures photosynthesis-related parameters in <15 seconds, including: Phi2, PhiNPQ, PhiNO, NPQt, qL, LEF, and SPAD. In addition, absorbance measurements are taken at the following wavelengths - 420, 605, 650, 730, 850, 880, 950.
Also measures PAR (photosynthetically active radiation), ambient temperature/pressure/relative humidity, leaf thickness, leaf angle, leaf direction, and contactless leaf temperature.
The ECS auto-adjust feature tests the absorbance of the sample in the 525nm range (LED 1) before the measurement with 5 small pulses. Based on that value, it adjusts both the intensity of LED 1 (meas_intensity) and the size of the measurement pulse (pulsesize) during the actual measurement. These adjustments are based on testing on a series of thin, thick, green, and other colored leaves. The goal is to adjust the measuring pulse such that the detector values are in a high range (between 15k - 40k) regardless of leaf type.
This is the development version, and contains potentially untested changes. Use the production version (called "Leaf Photosynthesis MultispeQ V1.0") unless you know what you're doing!
Works with the MultispeQ V1.0 device only
[
  {
    "pulses": [
      4000,
      300,
      300,
      300,
      100,
      20,
      30,
      10,
      10,
      10,
      30,
      20,
      400,
      150,
      10,
      10,
      10,
      10,
      10,
      10,
      10,
      10,
      10,
      10,
      10,
      10,
      10,
      10,
      10,
      10,
      10,
      10,
      10,
      10,
      10,
      10,
      10,
      10
    ],
    "nonpulsed_lights": [
      [
        2
      ],
      [
        2
      ],
      [
        0
      ],
      [
        2
      ],
      [
        2
      ],
      [
        2
      ],
      [
        2
      ],
      [
        2
      ],
      [
        2
      ],
      [
        2
      ],
      [
        2
      ],
      [
        2
      ],
      [
        9
      ],
      [
        0
      ],
      [
        0
      ],
      [
        0
      ],
      [
        0
      ],
      [
        0
      ],
      [
        0
      ],
      [
        0
      ],
      [
        0
      ],
      [
        0
      ],
      [
        0
      ],
      [
        0
      ],
      [
        0
      ],
      [
        0
      ],
      [
        0
      ],
      [
        0
      ],
      [
        0
      ],
      [
        0
      ],
      [
        0
      ],
      [
        0
      ],
      [
        0
      ],
      [
        0
      ],
      [
        0
      ],
      [
        0
      ],
      [
        0
      ],
      [
        0
      ]
    ],
    "nonpulsed_lights_brightness": [
      [
        "light_intensity"
      ],
      [
        "light_intensity"
      ],
      [
        0
      ],
      [
        "light_intensity"
      ],
      [
        "light_intensity"
      ],
      [
        "light_intensity"
      ],
      [
        4500
      ],
      [
        4050
      ],
      [
        3600
      ],
      [
        3150
      ],
      [
        4500
      ],
      [
        "light_intensity"
      ],
      [
        2090
      ],
      [
        0
      ],
      [
        0
      ],
      [
        0
      ],
      [
        0
      ],
      [
        0
      ],
      [
        0
      ],
      [
        0
      ],
      [
        0
      ],
      [
        0
      ],
      [
        0
      ],
      [
        0
      ],
      [
        0
      ],
      [
        0
      ],
      [
        0
      ],
      [
        0
      ],
      [
        0
      ],
      [
        0
      ],
      [
        0
      ],
      [
        0
      ],
      [
        0
      ],
      [
        0
      ],
      [
        0
      ],
      [
        0
      ],
      [
        0
      ],
      [
        0
      ]
    ],
    "pulse_distance": [
      1000,
      1000,
      1000,
      1000,
      10000,
      10000,
      10000,
      10000,
      10000,
      10000,
      10000,
      10000,
      10000,
      10000,
      1000,
      1000,
      1000,
      1000,
      1000,
      1000,
      1000,
      1000,
      1000,
      1000,
      1000,
      1000,
      1000,
      1000,
      1000,
      1000,
      1000,
      1000,
      1000,
      1000,
      1000,
      1000,
      1000,
      1000
    ],
    "pulsed_lights_brightness": [
      [
        0
      ],
      [
        "150*(40000/detector_read2)"
      ],
      [
        "150*(40000/detector_read2)"
      ],
      [
        "150*(40000/detector_read2)"
      ],
      [
        0
      ],
      [
        2000
      ],
      [
        2000
      ],
      [
        2000
      ],
      [
        2000
      ],
      [
        2000
      ],
      [
        2000
      ],
      [
        2000
      ],
      [
        0
      ],
      [
        2000
      ],
      [
        30
      ],
      [
        450
      ],
      [
        75
      ],
      [
        80
      ],
      [
        700
      ],
      [
        700
      ],
      [
        700
      ],
      [
        700
      ],
      [
        375
      ],
      [
        3000
      ],
      [
        500
      ],
      [
        500
      ],
      [
        2250
      ],
      [
        2250
      ],
      [
        2250
      ],
      [
        2250
      ],
      [
        1800
      ],
      [
        7000
      ],
      [
        1800
      ],
      [
        2000
      ],
      [
        2250
      ],
      [
        2250
      ],
      [
        2250
      ],
      [
        2250
      ]
    ],
    "pulse_length": [
      [
        "(-.000093*detector_read2)+13.093"
      ],
      [
        "(-.000093*detector_read2)+13.093"
      ],
      [
        "(-.000093*detector_read2)+13.093"
      ],
      [
        "(-.000093*detector_read2)+13.093"
      ],
      [
        30
      ],
      [
        30
      ],
      [
        30
      ],
      [
        30
      ],
      [
        30
      ],
      [
        30
      ],
      [
        30
      ],
      [
        30
      ],
      [
        30
      ],
      [
        30
      ],
      [
        20
      ],
      [
        20
      ],
      [
        20
      ],
      [
        20
      ],
      [
        20
      ],
      [
        20
      ],
      [
        20
      ],
      [
        20
      ],
      [
        20
      ],
      [
        20
      ],
      [
        20
      ],
      [
        20
      ],
      [
        20
      ],
      [
        20
      ],
      [
        20
      ],
      [
        20
      ],
      [
        20
      ],
      [
        20
      ],
      [
        20
      ],
      [
        20
      ],
      [
        20
      ],
      [
        20
      ],
      [
        20
      ],
      [
        20
      ]
    ],
    "detectors": [
      [
        0
      ],
      [
        3
      ],
      [
        3
      ],
      [
        3
      ],
      [
        0
      ],
      [
        1
      ],
      [
        1
      ],
      [
        1
      ],
      [
        1
      ],
      [
        1
      ],
      [
        1
      ],
      [
        1
      ],
      [
        0
      ],
      [
        1
      ],
      [
        3
      ],
      [
        3
      ],
      [
        3
      ],
      [
        3
      ],
      [
        1
      ],
      [
        1
      ],
      [
        1
      ],
      [
        1
      ],
      [
        3
      ],
      [
        3
      ],
      [
        3
      ],
      [
        3
      ],
      [
        1
      ],
      [
        1
      ],
      [
        1
      ],
      [
        1
      ],
      [
        3
      ],
      [
        3
      ],
      [
        3
      ],
      [
        3
      ],
      [
        1
      ],
      [
        1
      ],
      [
        1
      ],
      [
        1
      ]
    ],
    "pulsed_lights": [
      [
        0
      ],
      [
        1
      ],
      [
        1
      ],
      [
        1
      ],
      [
        0
      ],
      [
        3
      ],
      [
        3
      ],
      [
        3
      ],
      [
        3
      ],
      [
        3
      ],
      [
        3
      ],
      [
        3
      ],
      [
        0
      ],
      [
        3
      ],
      [
        1
      ],
      [
        2
      ],
      [
        3
      ],
      [
        4
      ],
      [
        6
      ],
      [
        8
      ],
      [
        9
      ],
      [
        10
      ],
      [
        1
      ],
      [
        2
      ],
      [
        3
      ],
      [
        4
      ],
      [
        6
      ],
      [
        8
      ],
      [
        9
      ],
      [
        10
      ],
      [
        1
      ],
      [
        2
      ],
      [
        3
      ],
      [
        4
      ],
      [
        6
      ],
      [
        8
      ],
      [
        9
      ],
      [
        10
      ]
    ],
    "open_close_start": 1,
    "recall": [
      "colorcal_blank1[1]",
      "colorcal_blank1[2]",
      "colorcal_blank1[3]",
      "colorcal_blank1[4]",
      "colorcal_blank1[6]",
      "colorcal_blank1[8]",
      "colorcal_blank1[9]",
      "colorcal_blank1[10]",
      "colorcal_blank2[1]",
      "colorcal_blank2[2]",
      "colorcal_blank2[3]",
      "colorcal_blank2[4]",
      "colorcal_blank2[6]",
      "colorcal_blank2[8]",
      "colorcal_blank2[9]",
      "colorcal_blank2[10]",
      "colorcal_blank3[1]",
      "colorcal_blank3[2]",
      "colorcal_blank3[3]",
      "colorcal_blank3[4]",
      "colorcal_blank3[6]",
      "colorcal_blank3[8]",
      "colorcal_blank3[9]",
      "colorcal_blank3[10]",
      "colorcal_intensity1_slope[2]",
      "colorcal_intensity1_yint[2]",
      "colorcal_intensity2_slope[2]",
      "colorcal_intensity2_yint[2]",
      "colorcal_intensity3_slope[2]",
      "colorcal_intensity3_yint[2]",
      "ir_baseline_slope[5]",
      "ir_baseline_yint[5]",
      "ir_baseline_slope[3]",
      "ir_baseline_yint[3]"
    ],
    "environmental": [
      [
        "detector_read1",
        5,
        700,
        1,
        30
      ],
      [
        "detector_read2",
        1,
        150,
        3,
        15
      ],
      [
        "light_intensity"
      ],
      [
        "temperature_humidity_pressure"
      ],
      [
        "temperature_humidity_pressure2"
      ],
      [
        "contactless_temp"
      ],
      [
        "thickness"
      ],
      [
        "compass_and_angle"
      ]
    ],
    "averages": 1
  }
]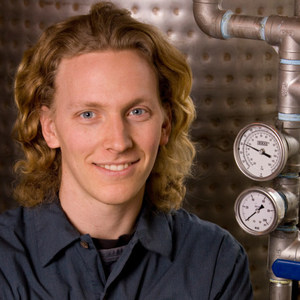 ---
Category
Plants
---
Connected Macro
---
Compatible Instruments
MultispeQ v1.0 MultispeQ v2.0
---
Latest Update
Apr 2017